N10
Legacy Audiophile Digital Transport with OCXO S/PDIF Outputs
Ultra High-Performance Digital Output Network Transport with Dedicated USB and OCXO-controlled S/PDIF & AES/EBU digital outputs, plus 4 TB internal storage.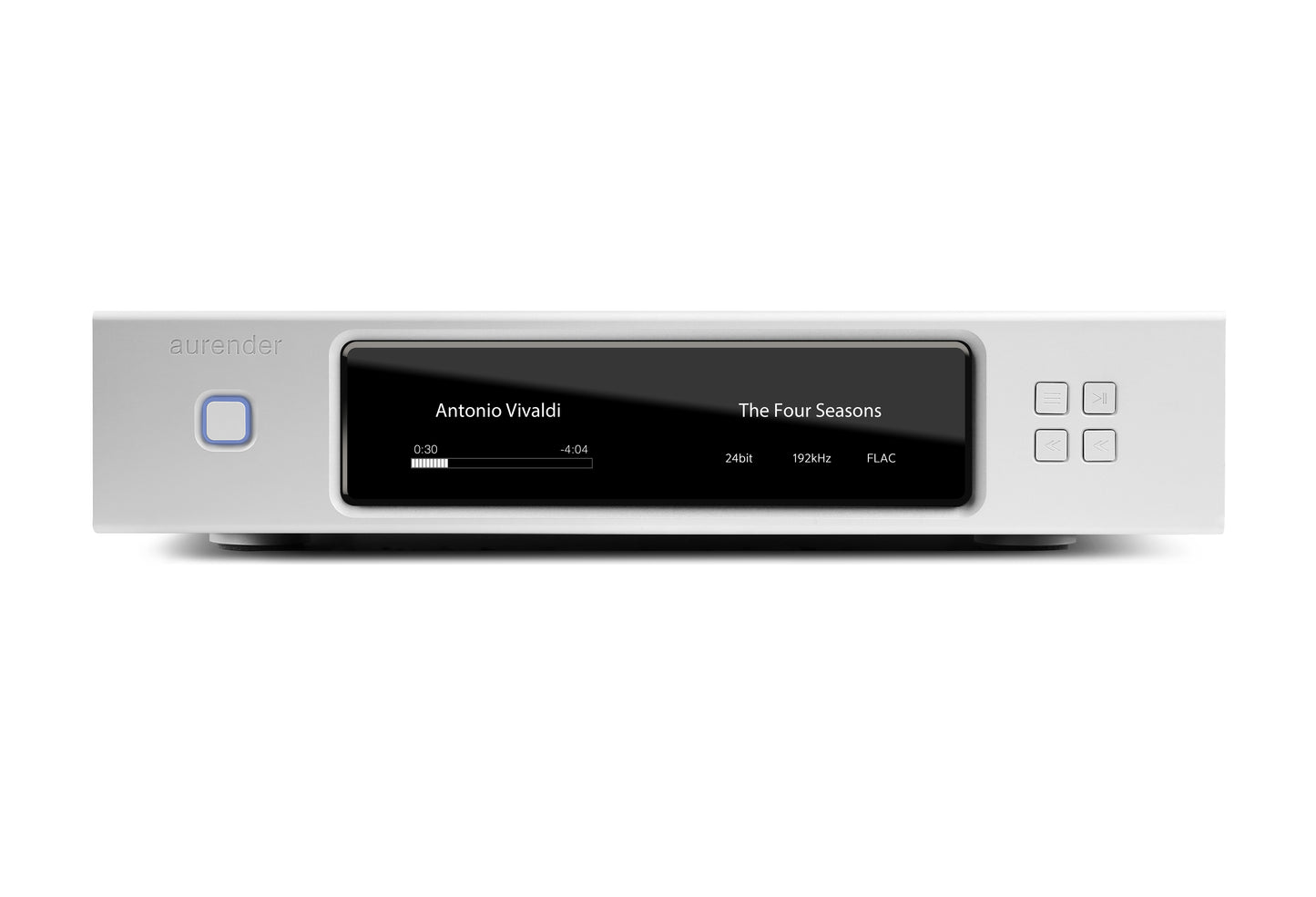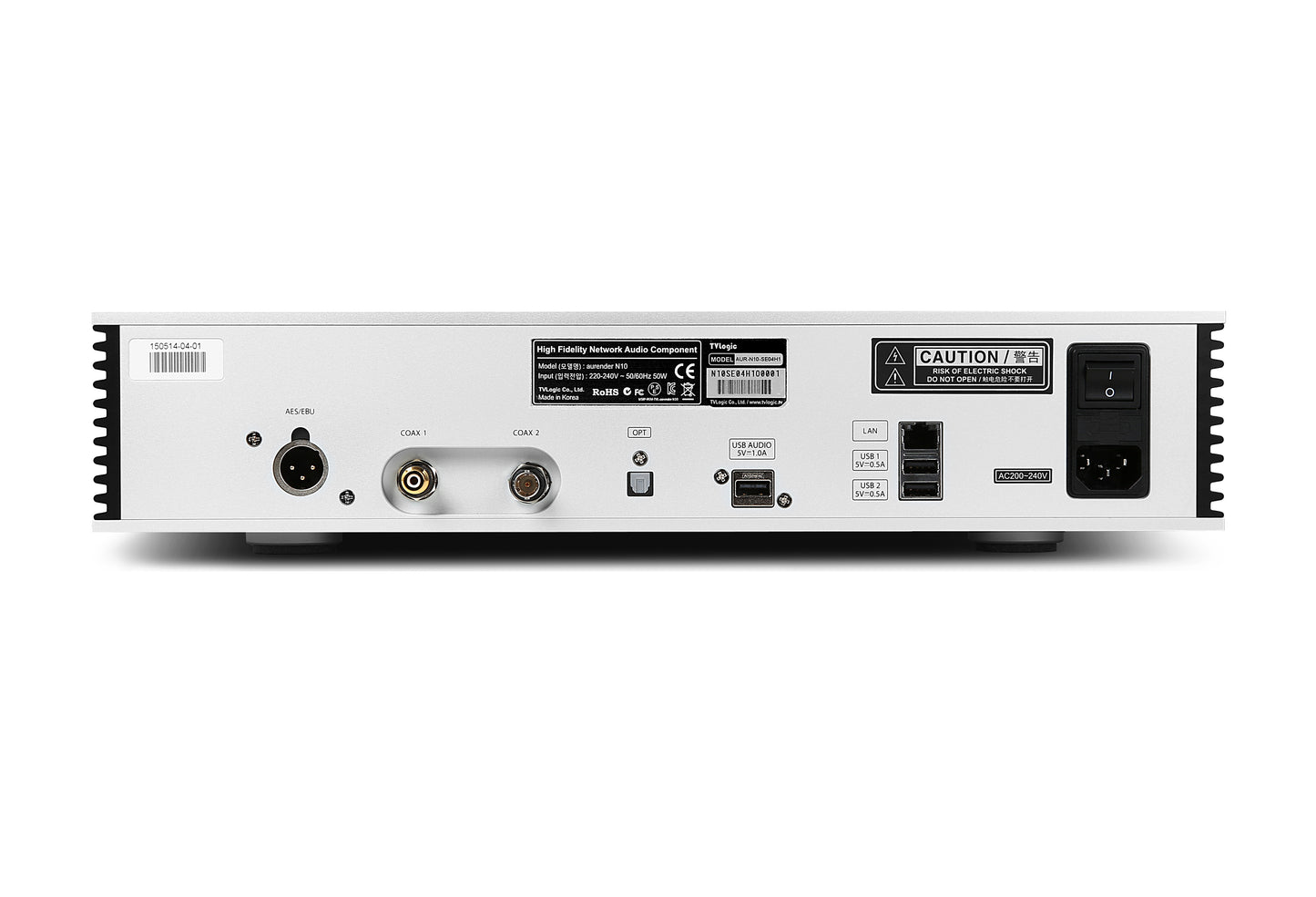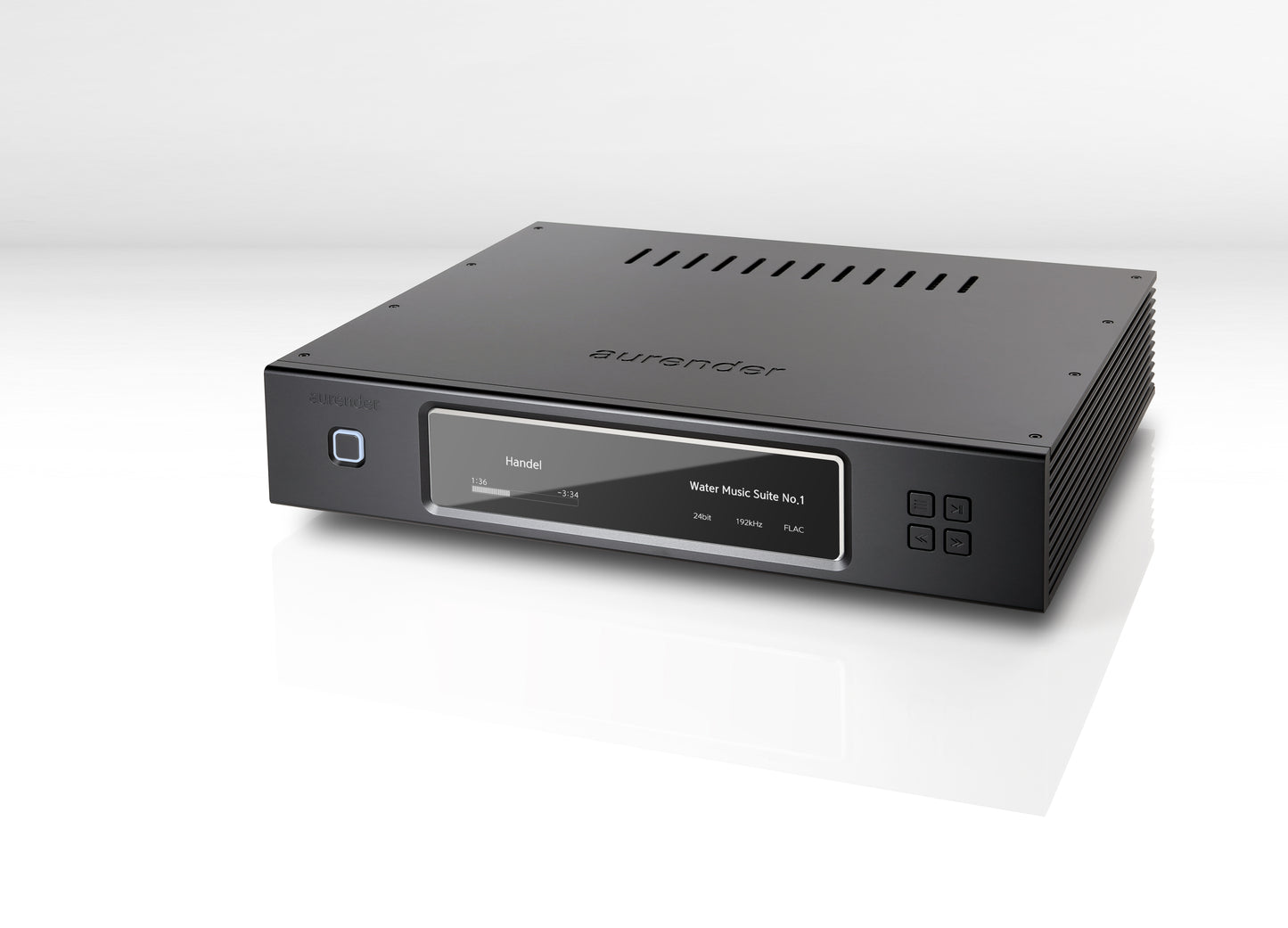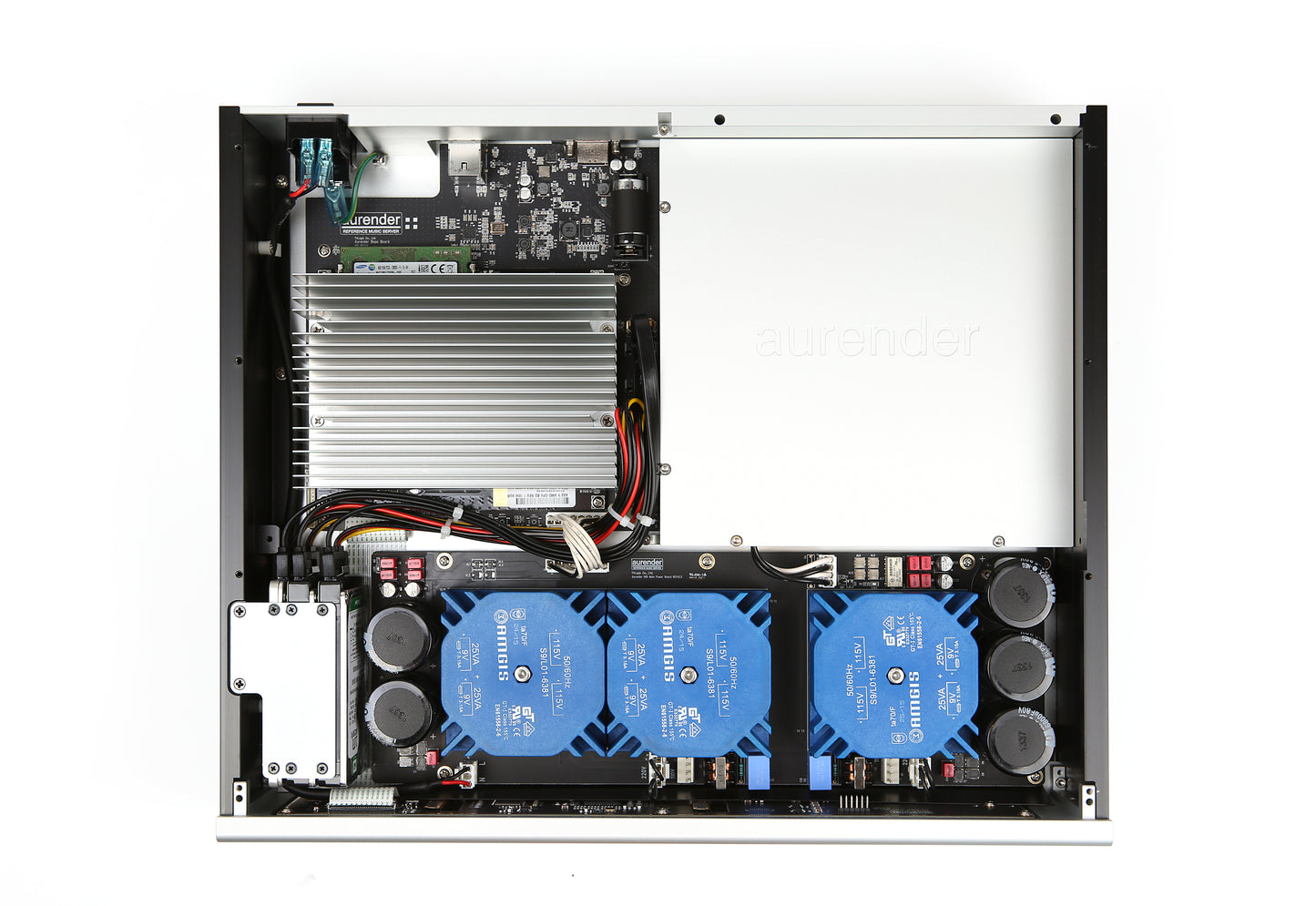 Low Noise, Low Jitter, High Pleasure
A vast improvement over Aurender's original S10, N10 includes a dedicated USB Audio output as well as a unique S/PDIF & AES/EBU digital output board governed by an ultra-precise OCXO clock. With 4 or 8 TB of storage on board, this was a game-changer for serious music lovers and audiophiles. In 2021, Aurender released N10 was replaced by model N20, including myriad improvements such as a more efficient CPU, strikingly handsome front panel display, user-installable storage options, and a double-isolated LAN port.
Key Features
OCXO Clock Controlled Outputs

Aurender's Oven Controlled Crystal Oscillator (OCXO) clocks are unique in a category that has historically treated superior SPDIF and AES/EBU audio outputs as an afterthought. Unlike USB, where the DAC's clock matters most, SPDIF and AES/EBU data streams are only as good as the transport clocks that govern them.

Low Noise Power Supply

Clean power is the single most important factor in enjoying your favorite music with the highest fidelity from a digital source component. N10 features an audio-grade power supply structure designed to deliver the cleanest power and separate the sensitive audio outputs from the CPU and other noise-generating components.

4 or 8TB of Storage Built-In

Internal storage capacity of 4 or 8TB to accommodate vast music libraries.
Hallmarks of Aurender
Hardware <> Software Integration

A closed system. Aurender playback and control software is developed in the same building as its hardware. Superior integration means that Aurender's software engineers are able to specificaly optimize playback performance of the extremely robust hardware at their disposal.
Caching Playback Engine

Other systems buffer. Aurenders cache. Every Aurender model features a massive solid state memory from which all playback occurs. This important feature helps to minimize system resource requirements for enhanced audio performance and stability.
Dedicated USB Audio Output

USB is prone to transferring noise between devices. Aurender's dedicated USB Audio output is phisically and electrically isolated from the noise-generating CPU board to minimize noise in the sensitive audio interconnect.
Low-Power High-Efficiency CPU

A powerful CPU is essential to making any computer run smoothly and quickly. However, with more power comes more noise. Aurender's low-power high-efficiency Intel CPUs have enough headroom to run the machine while minimizing the amount of current drawn in order to keep the noise floor as low as possible.
Elegant Front Panel Display

Easy to read high resolution LCD display. Dynamic, elegant, understated.
Local Library Storage Capacity

Every Aurender contains either massive built-in internal storage capacity, or at least one slot for super easy user-installable storage options. Enjoy localized media storage, and ditch the cumbersome NAS or HDD.
Integrated Streaming Services

The entire world of streaming music content is available to you within one great app. Enjoy integrated access to TIDAL, Qobuz, and Internet Radio. Plus Spotify Connect and AirPlay.
USB HDD and NAS Connectivity

The best user experience occurs occurs when your music content is stored on Aurender's internal storage. However, USB 3.0 data ports and NAS share connectivity are included in order to play or import content stored on a NAS, external USB hard drive, or thumb drive.
Support for All Major Audio Codecs & Formats
Remote Internet Technical Support

In case you should encounter any difficulty or problems, Aurender's dedicated support team may log into your system remotely to diagnose and fix any issues. We take support extremely seriously, and we're here to help!